Headed out to check out all the cool happenings In Goshen at the Midwest RepRap Festival. MRRF
Orders placed after this post should ship Monday 3-17-17, Update- all caught up back to regularly scheduled shipping.
Update – It was amazing.
I was proud to be a silver sponsor of MRRF 2017, and left feeling so inspired (and exhausted).
So cool to meet some of you and shake your hands, talk shop, answer questions, get/give advice, meet you in person. It is a bit hard to describe but I work long hours and am internet based so I got to see my first live MPCNC, and 2 MP3DP's not built by me. Seriously, I almost cried…. I had no prior knowledge of them being there just walked in the door and eventually saw them. You would think 2 years and thousands of machines later I would have seen some others in real life….nope, they are scattered everywhere around the globe. it is kinda funny but I guess seeing them made it all seem more real.
I will do everything in my power to be there next year and bring some of my builds with me. If you are on the fence about it, go! Talk to the first person sitting at a table not talking to someone and listen to their story, all of them are very intelligent and extremely enthusiastic. You can't help but get a little bit more excited with each person you talk to.
My favorite pic so far, from Prusa's twitter, the legendary J Prusa himself, a super stoked kid getting his printer fixed, and Ron in the background with his MPCNC!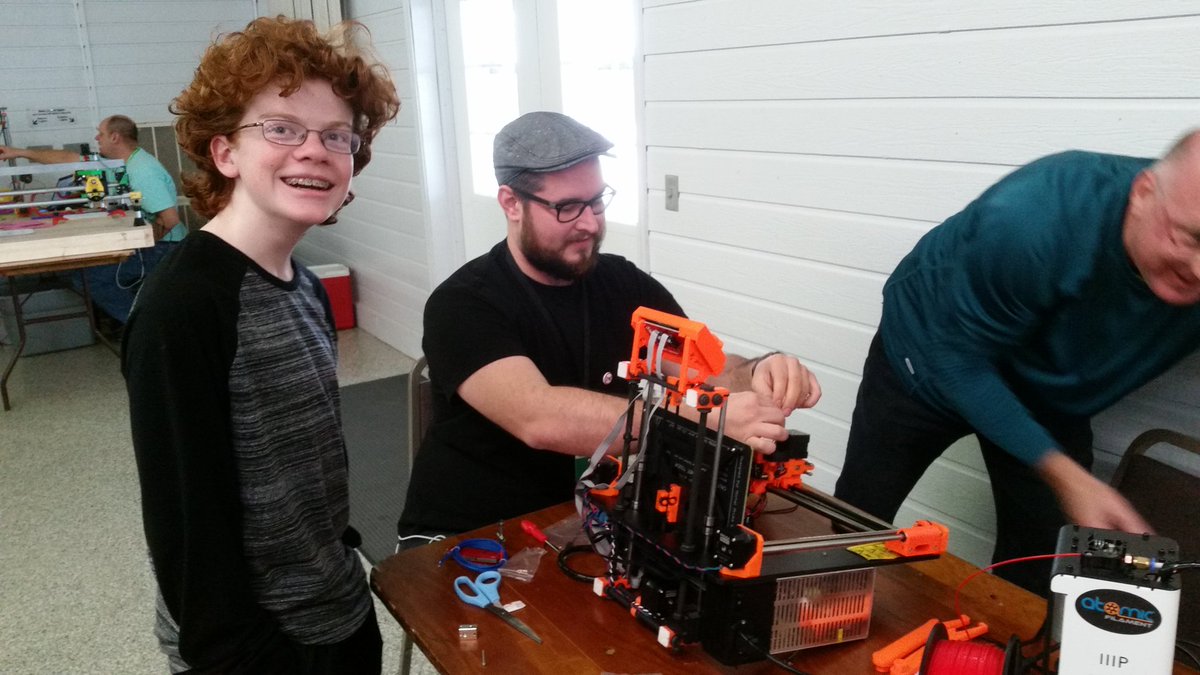 If you went and have any cool pics to share, drop them in the link below. I was so excited I only took 5 pics 🙁